Colorado Wedding Photographer
Seeking Brazen Couples
I am the Colorado wedding photographer for couples who have a penchant for letting loose and wandering adventurously.
Hi! I'm Dylan; a wedding photographer in Colorado
that loves exploring the outdoors.
My style is mainly candids throughout the day, paired with portraits in dramatic lighting.
I also really love sunsets. 🔥🔥🔥
I keep things low key and don't rigidly structure everything... I love to leave room for happy accidents. Let's surround you with incredible views and the people who mean the most to you while you exchange vows.
I want to know your story,

Does this sound like you?
Loves the Outdoors

Wants to be Stress Free

Loves Adventure, Travel and Exploring
A sense of purpose
Being your Colorado Wedding Photographer is a fantastic and important job. I have been a full-time wedding photographer since 2010. In that time I have had many extraordinary opportunities to see people through some of the most amazing days of their lives. Beyond their wedding days, I am fortunate to see my clients' relationships continue to grow as I photograph their families in the years after.
Through this experience, I increasingly understand the impact and importance of my role in the wedding day. Obviously, I want the best photographs for you, but I also want to capture all the emotions of the day – the joys, the nerves, and the excitement. My ultimate goal is for you to feel truly comfortable and for my photographs to show your true selves, as you were on your wedding day. I want to understand you and your relationship and be present in the moments.
My role as your wedding photographer comes with a great sense of duty and purpose.
I'll also make bad dad jokes.
My Approach
I photograph lots of candids paired with dramatic portraits. A mixture of grand portraits but also those little in between moments that are fun to have.
I am in the mix and enjoying your day watching for those key emotional moments of the day. Then, for your portraits, I focus on light and try to slow down the pace of the day; to let it set in that you just got married and how awesome it is that you found each other.
Your portraits should capture how you are together. Be it goofy, serious, or intimate...maybe a combination? I don't do forced poses that make you feel, and look, uncomfortable. I'll give you great direction while making sure you are yourself.
I know how you feel... "What I look like? Is this right? What do I do with these hands?!!!"
I got you!

It's Me, Dylan
What drives me as a wedding photographer?
I AM
fascinated by all things antique
always drinking coffee
most likely to take the scenic route
I BELIEVE
quick friends = drinks around a campfire
cabins make the best homes
in wandering adventurously
Wedding Reviews
I am very proud to have over 70 All 5-Star Reviews. Read reviews and testimonials of previous couples. I consider my couples friends, not clients.
LATEST BLOG POSTS
View mountain weddings, elopements, engagement sessions, and anniversary sessions.

I've been featured on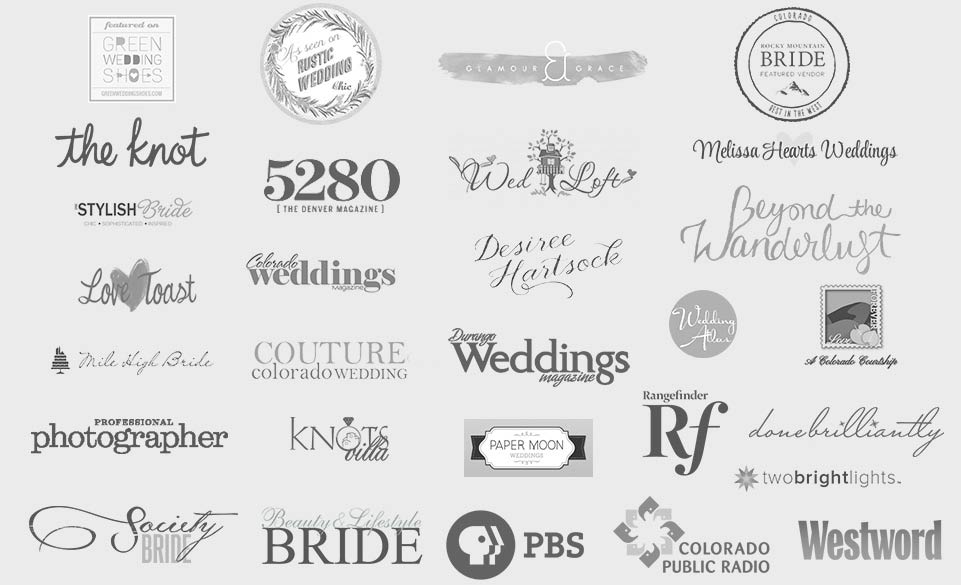 awards
















Dylan Burr is a Colorado wedding photographer in Denver Colorado, specializing in Wedding Photos and Wedding Videos
My signature style ranges from dramatic, moody, to natural and beautiful. Click to view wedding photos.
Dylan Burr offers some of the best engagement photos in Colorado. Click to view engagement photography.
I am based in Denver Colorado and cover all of Colorado including Denver, Fort Collins, Estes Park, Breckinridge, Vail, Beaver Creek, Winter Park, Telluride, Ouray, Montrose, Ridgeway, and Durango.
See more weddings, engagement photos and films on the Colorado Wedding Photography Blog
Dylan Burr Colorado wedding photographer | Email Me | 720-205-5028