Colorado Wedding Photographer
Seeking Brazen Couples
Be you; be bold, be brazen. Lay it on the line because it's your day, and you are awesome.
It's your time to show off your daring audacious selves.
I am the Colorado wedding photographer for brazen couples
who have a penchant for letting loose and wandering adventurously on their special day!
I am based in Denver Colorado and cover all of Colorado including Denver, Fort Collins, Estes Park, Breckinridge, Vail, Beaver Creek, Winter Park, Telluride, Ouray, Montrose, Ridgeway, and Durango.
Meet DYlan Burr
What drives me as a wedding photographer?
I AM
fascinated by all things antique
always drinking coffee
a firm believer in happy accidents

I BELIEVE
quick friends = drinks around a campfire
cabins make the best homes
in wandering adventurously

Colorado Wedding Photography
I am highly influenced by nature and love outdoor colorado weddings. I am definitely a Fall wedding photographer. I think Autumn is by far the most beautiful and magical season. I am also obsessed with sunsets and a grove of Aspen trees in the fall can look like a sunset; almost like it's on fire. There is something so calming and simple to lie down in some leaves and listen to the wind as it moves through the aspen trees.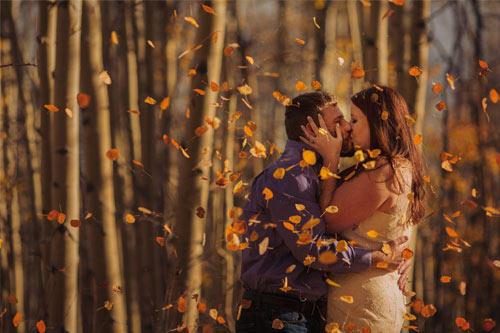 Your wedding day is an expression of the both of you as couple and will be stress free. Don't sweat the details. In the end, all you will have are your memories and your
photographs
and
video
of your special day.
Any professional photographer will be able to create great work at your wedding venue, but if you give me a mountain wedding in the fall, it is ON!
The key to a good wedding ceremony is find you that perfect colorado mountain, your goofy and fun bridal party, your family, and lets have a great time.
Colorado Engagement Photos
Engagement Photo Sessions are a great way to capture your lives as they are now; and for us to get to know each other. Let's go do something you both love to do together.
Whether it's snowboarding, hiking, or even a road trip.
An engagement session is included in your wedding package. They are not just a portrait session. They are a fun way to capture the two of you at this point in your lives.
Being a photographer in Colorado makes it easy to choose great locations. But that's not what makes great lasting photographs. We can take them here in the Denver Metro Area, downtown Denver, or even head up to Steamboat Springs, Fort Collins, Beaver Creek, Colorado Springs, and beyond. I love being a wedding photographer in Colorado and always up to travel. There are so many options; so lets make it personal. Did I mention I love the fall? Check out these and these and these for proof.
I believe it is of the utmost importance to make you two comfortable. After all its not like you are used to being photographed every day. I have fun little games and ways to unwind and relax to be yourselves.
Grooms can be notorious for not wanting to do photos. It's mainly because they aren't sure what to do or what you look like. "What do I do with these hands?!!!" That's what I do for you. I'll see the best light and you just be yourself. I'll let you know if something looks weird. Stray hairs, you're turned to far from camera, and guys with their hands. ; ) They just need something to do.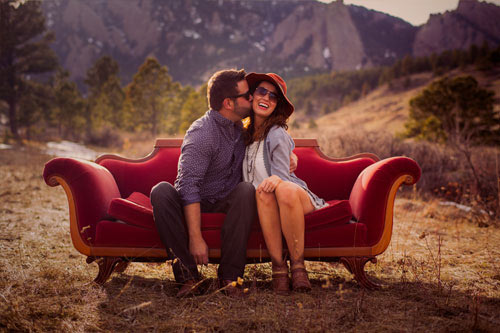 The best photos are when you aren't necessarily paying attention. Sure we get the shots for "grandma" that mimic a prom photo of you both staring mindlessly into the camera, but I want to get to ones with you doing your inside jokes, or nuzzling up close when no one is watching. Those are GOLD and the ones you will look and feel like yourself. That's what I am aiming for. Like a wedding photojournalist capturing portraits with planned dramatic lighting.
What's Next?
Let's get into some good natured trouble.

I've been featured on

awards

Dylan Burr is a wedding photographer in Denver Colorado, specializing in Denver Wedding Photos and Denver Wedding Films.
My signature style ranges from dramatic, moody, to natural and beautiful. Click to view wedding photos.
Dylan Burr offers some of the best engagement photos in Denver, Colorado. Click to view engagement photography.
See more wedding, engagement photos and films on the
Wedding Photography Blog