Wet Plate Wedding Portrait Photo Booth
River Bend Weddings Lyons Colorado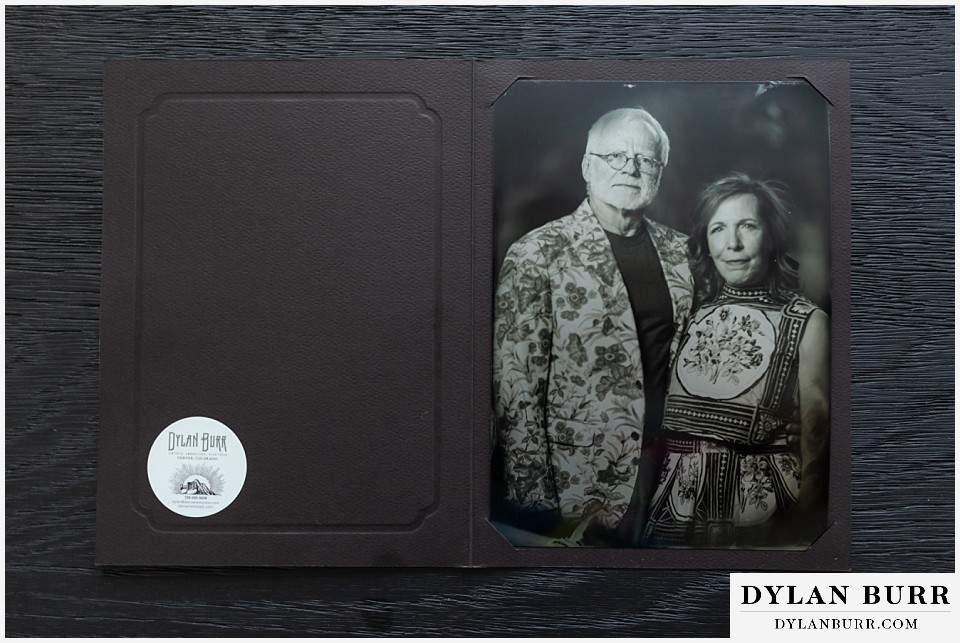 One of the "perks" of being an artist is always being curious, constantly learning, being creative, and exploring ideas. A few years ago I learned how to create wet plate collodion photography with liquid silver on metal and glass. They are extremely unique and difficult. They're also incredibly rewarding.
I recently developed an analog/digital hybrid technique using my travel view 8x10 Agfa Ansco camera from the late 1900s and my C. Burr petzval lens from 1890s, but with digital capture.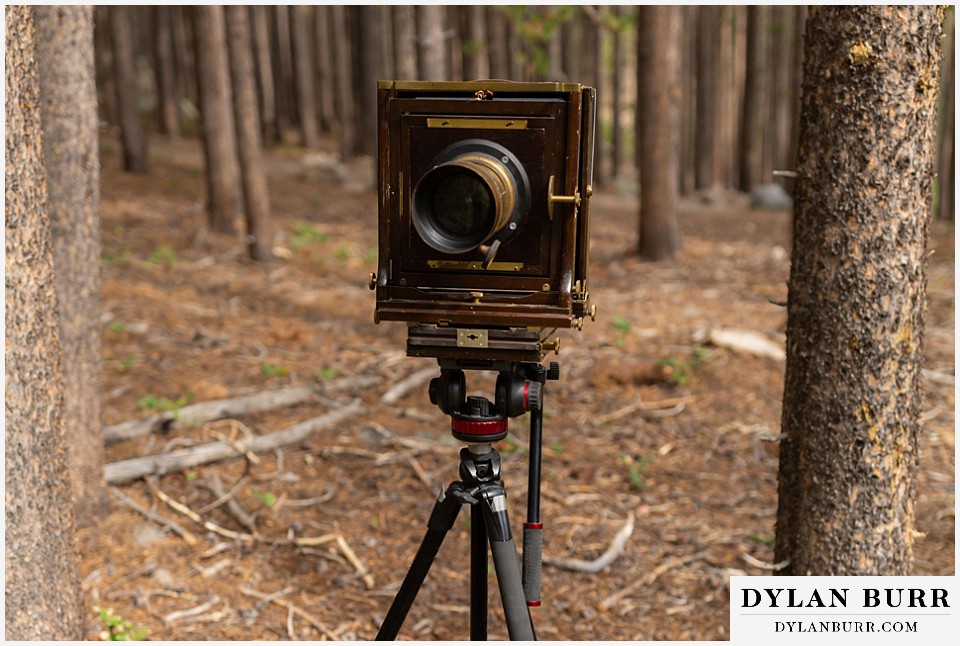 I also have many other lenses from the 1870-1930s that I can use that produce different looks and feel. The result is still the image produced from these period lenses, just with the benefits of digital capture. Pair that with metallic prints and BOOM, we are cooking with gas. It's a match made in heaven and the results are fantastic.
Looking for a creative and unique photo booth?
Recently I was contacted by Alaina Johnson of Root and Gather Events. She was looking for a photo booth for her clients during a rehearsal dinner. They didn't just any ordinary photo booth with silly props though. They wanted something with more style and something that would be a special gift for their guests.
Here are the results, first some prints, then the images themselves.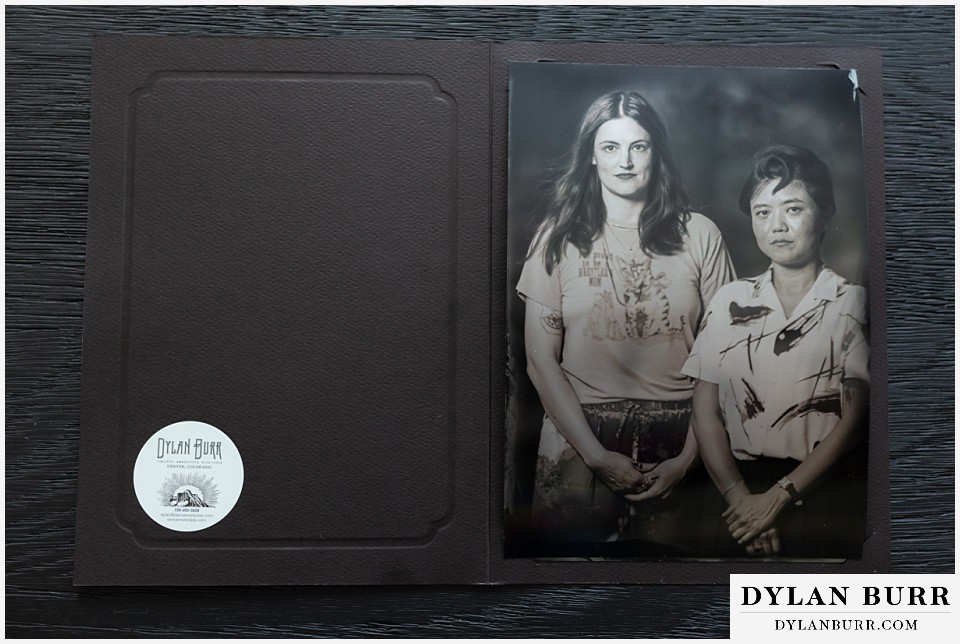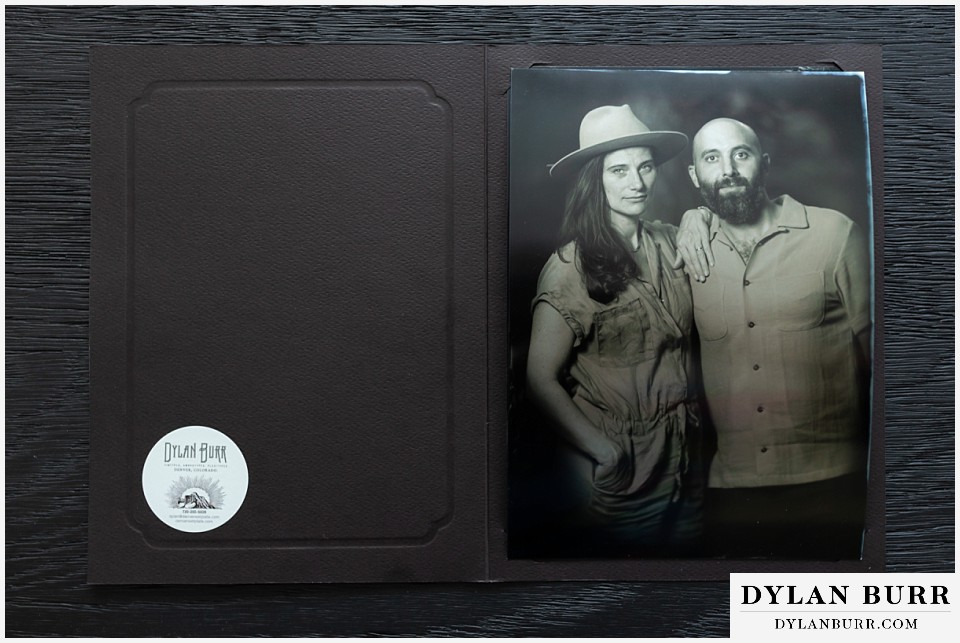 Give your guests a special gift and experience they will appreciate for years to come
One of the greatest things about doing this event with on-site printing was everyone could see the results right away. Everyone immediately saw and knew this was special and treated it as such. Everyone wanted to make some really nice portraits that they would love and be proud of. They could see how special these were without me saying anything about it.
I loved that result. That we can collaborate together to get great images and not just some goofy poses that are of a fleeting moment. These meant and will mean something to them in the coming years and they will remember and love what the couple did for them.
I am all here for THAT!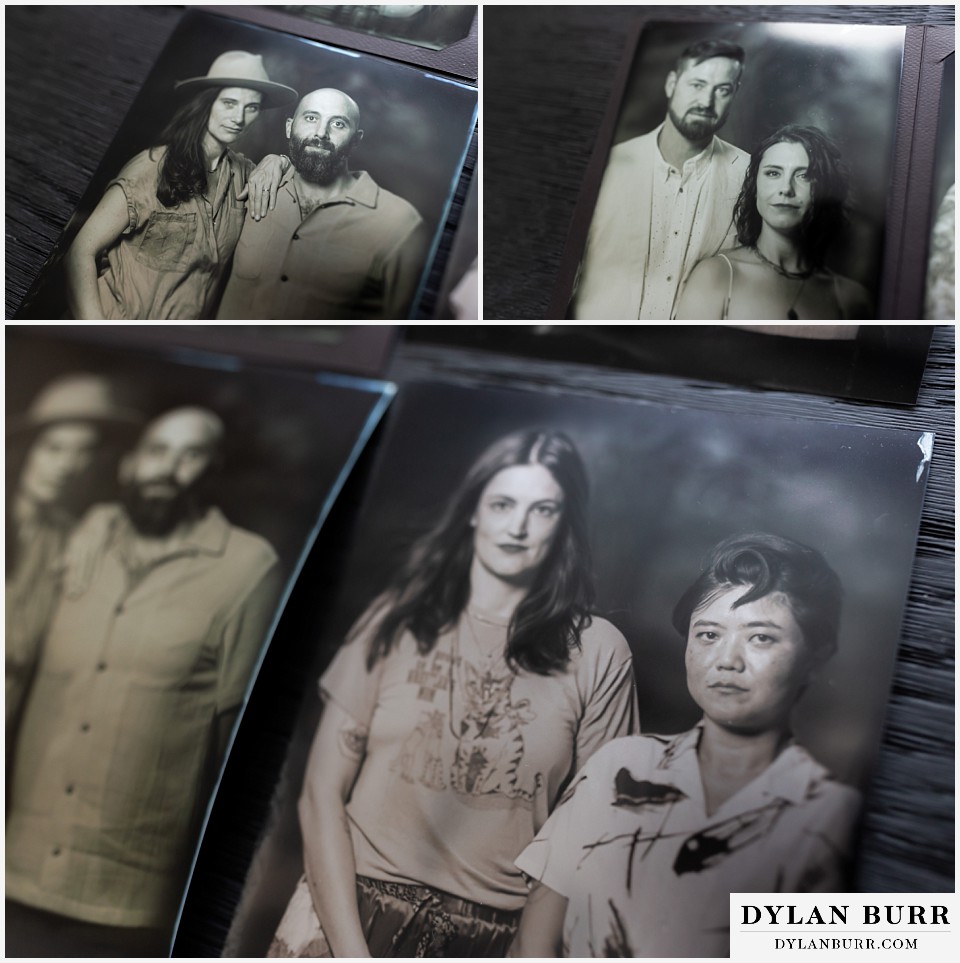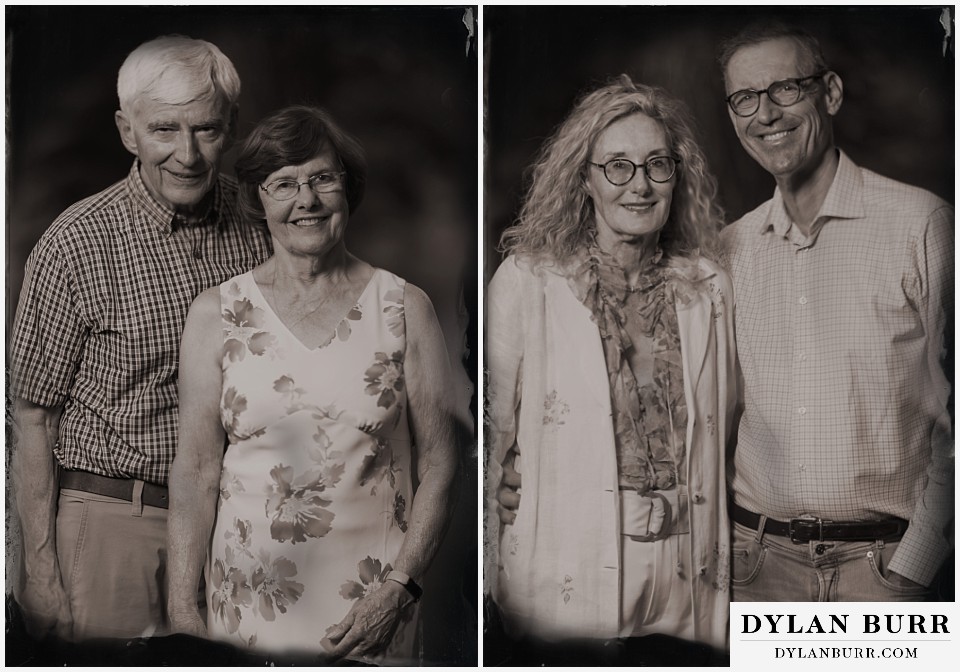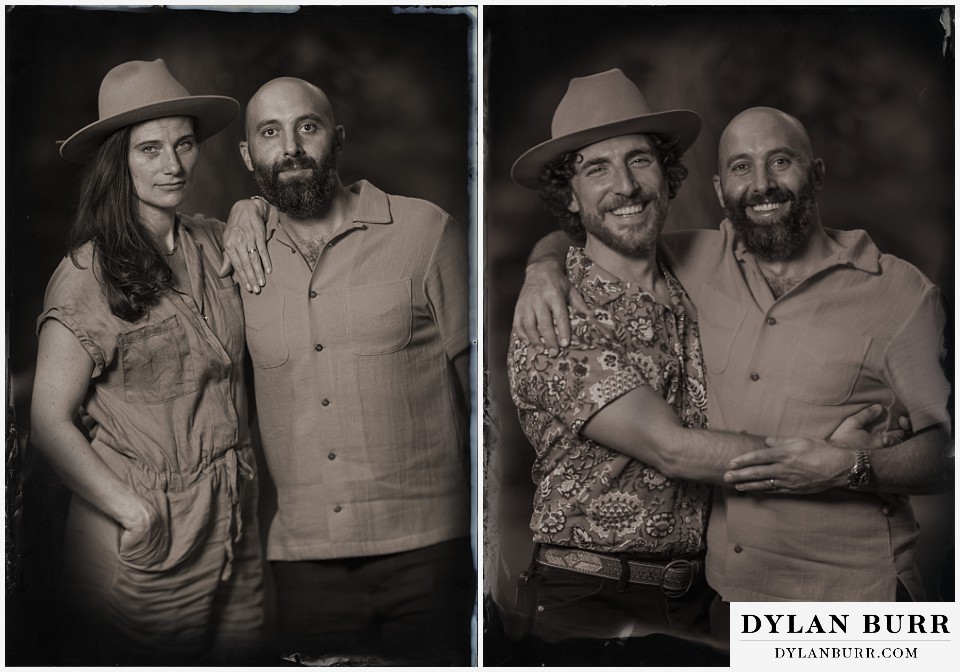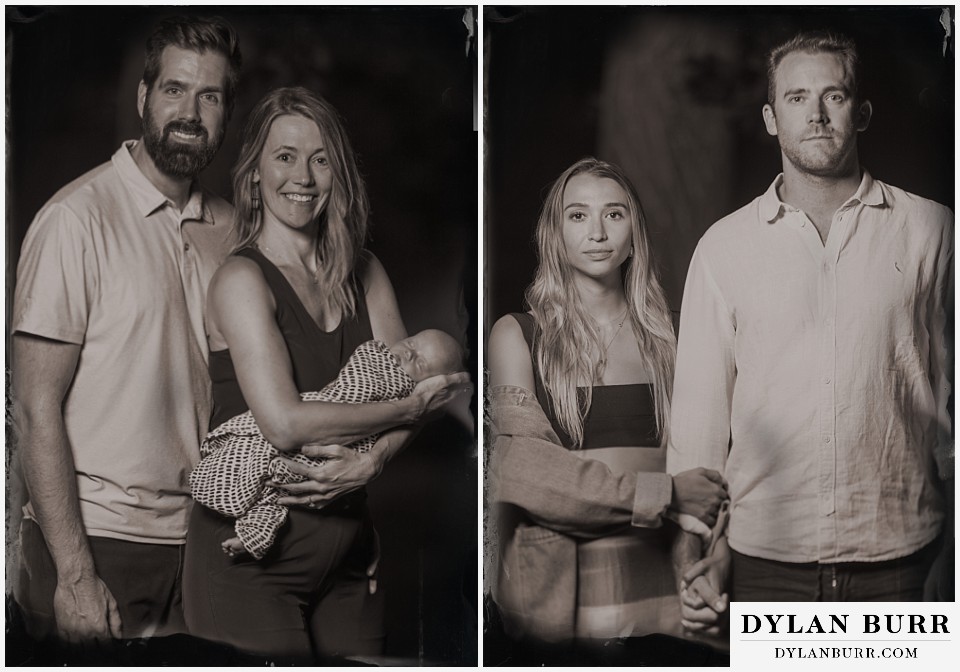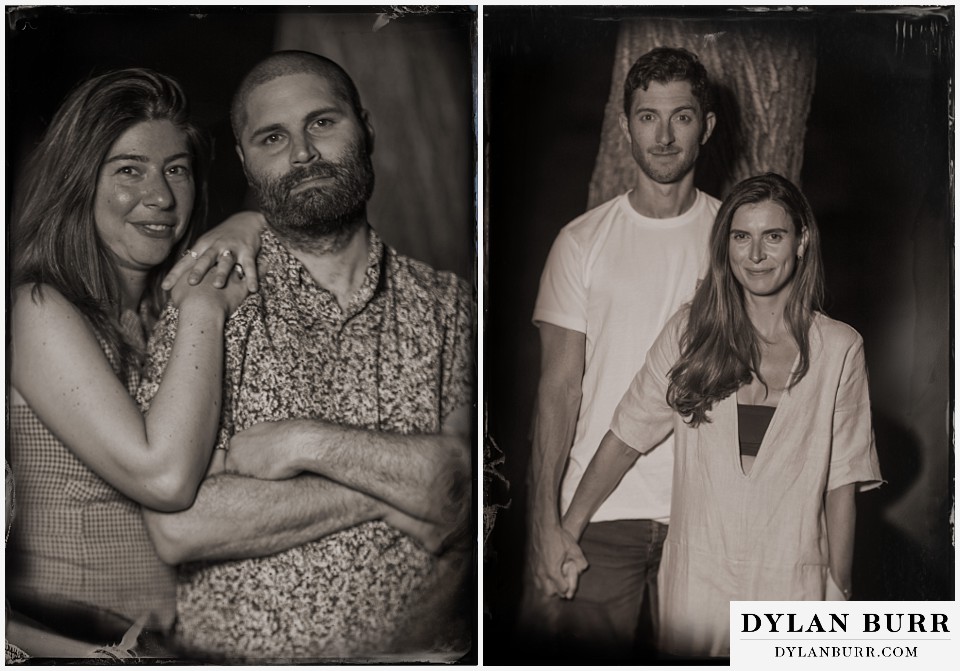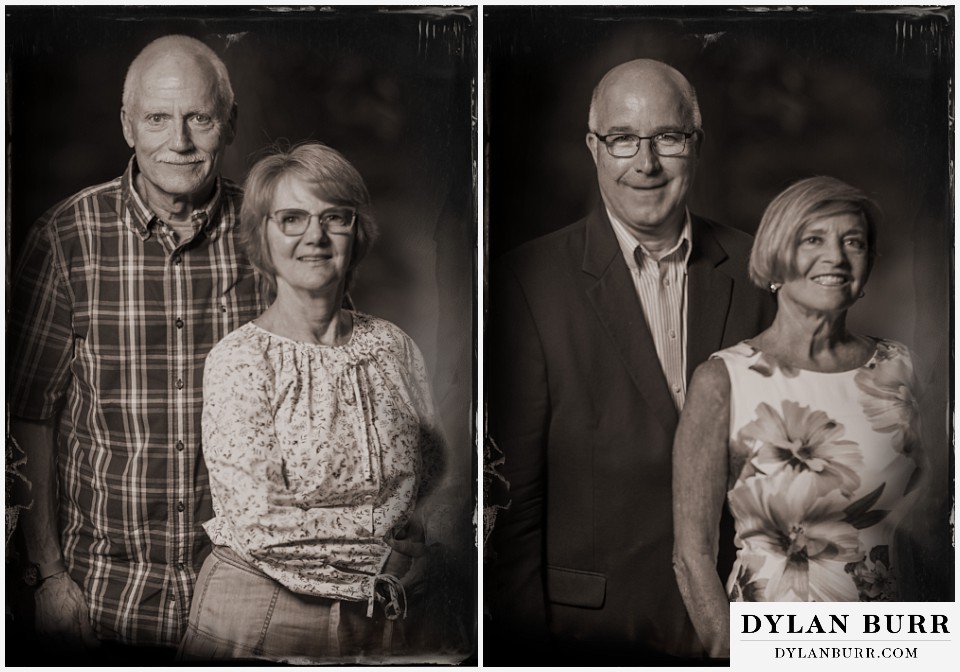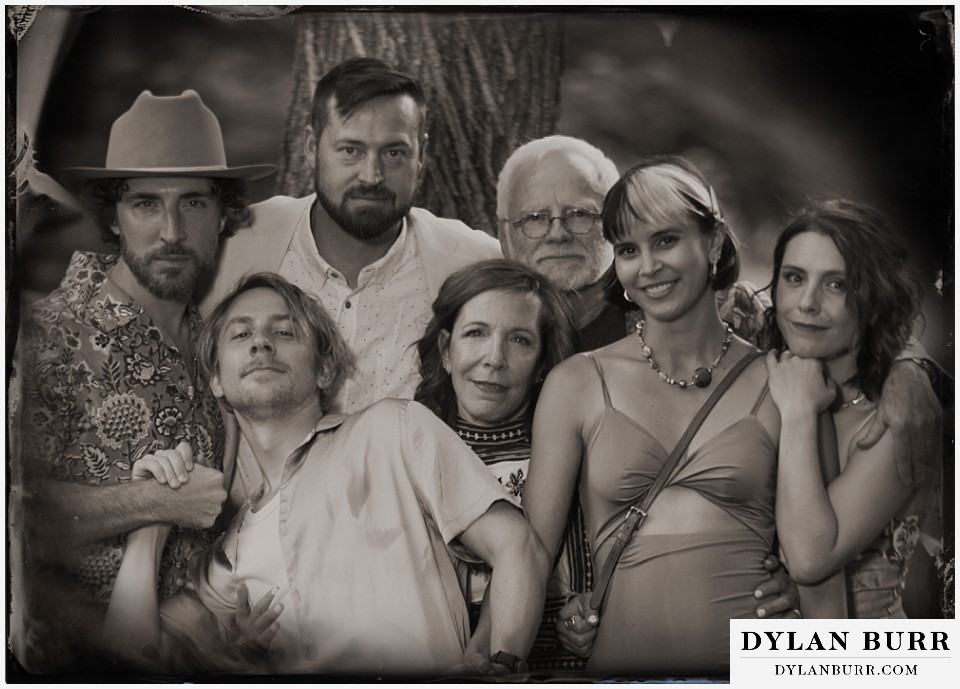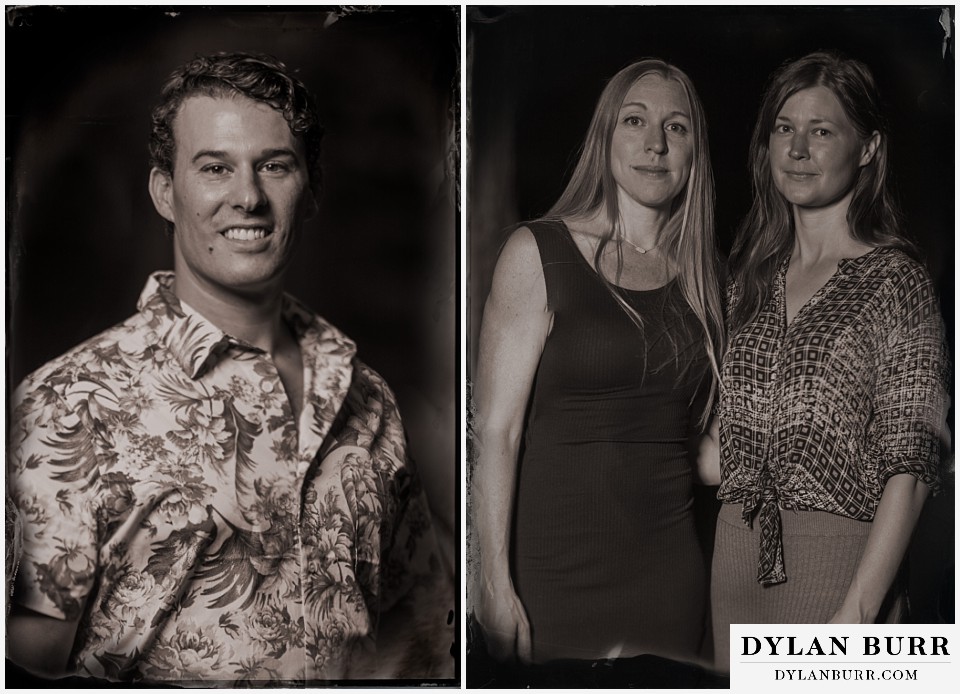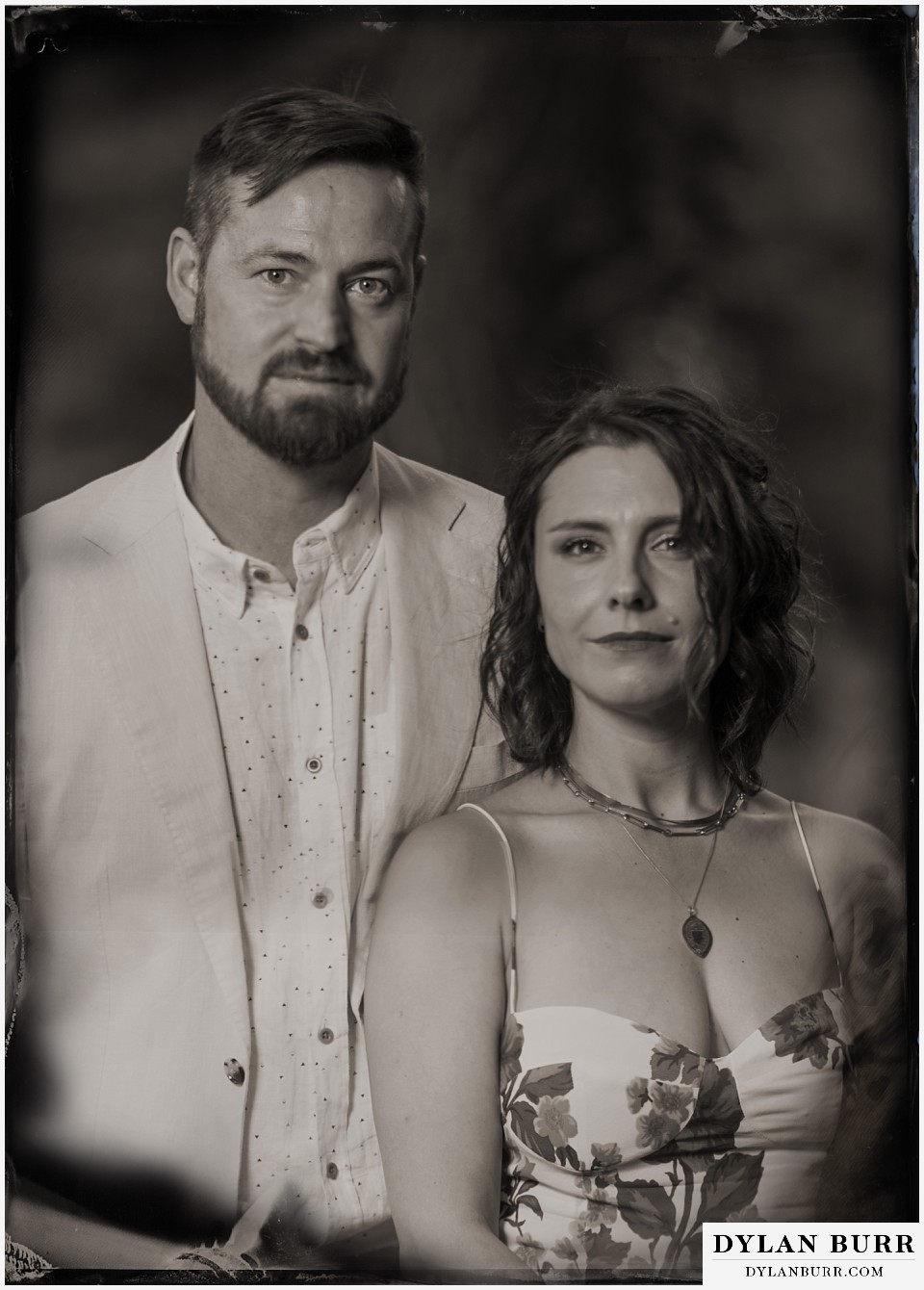 Should you get a Wedding Photo Booth?
If you're the type of couple who want to give their friends and family something special and not just a throwaway even photo strip of them being drunk and goofy, consider some wet plate collodion portraits at yoru event or wedding.
They're fun, really unique and special. I will also give anyone a history lesson that wants one.
It's an experience vs just a snapshot.
I am available for all of Colorado and destination weddings, elopements, and engagements. I love to wander.
Colorado Wedding Photographer | Colorado Mountain Wedding Photographer
Summer | Wet Plate Wedding Portrait Photo Booth
Wedding | Colorado